The Power of PQView® in your Browser!
PQWeb.com gives you access to data from the following devices:

Dranetz® DataNode® & PQNode® Monitors
Dranetz portables including Power Xplorer® PX5, PowerGuide 4400, & HDPQ®
PSL Power Standards Labs® PQube® Monitors
Rockwell Automation® I-Grid® Systems
Schneider Electric® ION® Meters
Schweitzer Engineering Laboratories® Devices
Eaton® Power Xpert® Meters
Plus, any devices that produce IEEE COMTRADE files, PQDIF files, or communicate via MODBUS
Powerful analysis tools from PQView®, the best-in-class power quality monitoring software
View waveforms and data logs.
Map voltage sag events geographically.
View your system at a glance via an interactive dashboard.
Know what is happening on your system with event notification via email and SMS.
Perform advanced analysis with derived charts.
View data from multiple devices for a single day or multiple years.
Produce automatic reports in MS Word or PDF.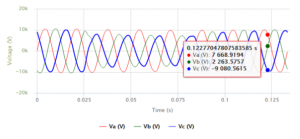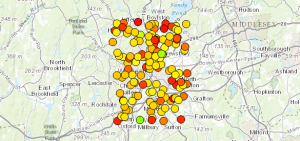 PQWeb.com utilizes state-of-the-art web technology to provide the best user experience available
Responsive web design looks great on your tablet, phone, PC, or Mac.
Interactivity is provided via HTML 5 and JavaScript, so PQWeb works in any browser!
Electrotek employs a staff of software engineers continually making improvements to PQWeb.com, so you will always have access to the latest and greatest features.
PQWeb.com keeps your data secure
All communication runs over an encrypted TLS/SSL connection.
Data for each client is stored in a separate database.
Login information is securely encrypted using industry standard salting and hashing techniques.
You authorize who can view your data.